---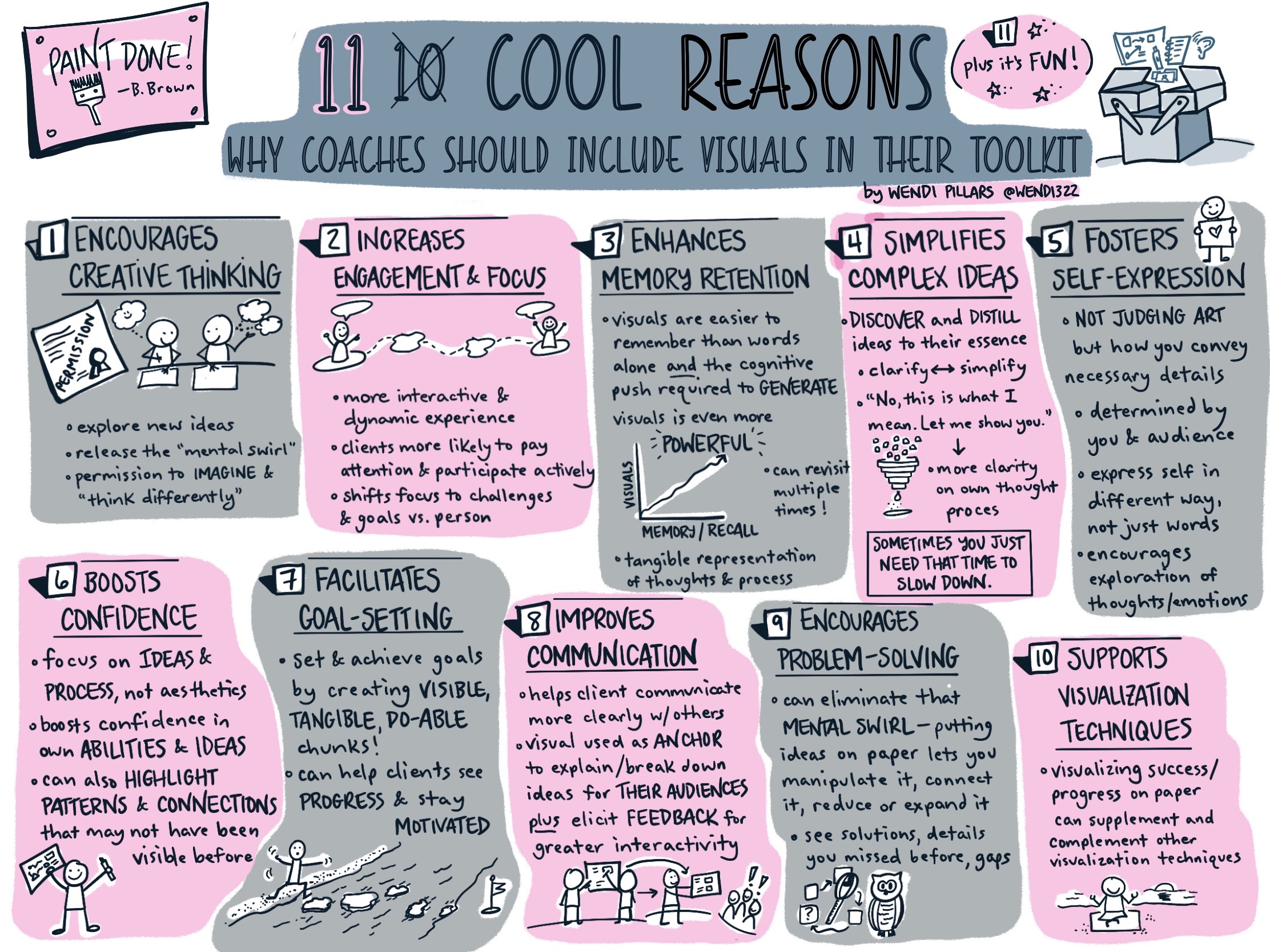 Imagine the possibilities of using more visuals in your work, your coaching, your classrooms, or with your team(s). Let's brainstorm ideas to lead, communicate, and empower in order to have a broader impact!
VISUALS ARE POWERFUL
for all types of thinkers and communicators.
---
Lead
Do you lead powerful and productive virtual meetings? It has become increasingly important to listen to diverse voices and acknowledge what people bring to the table, so how do you know what people are thinking and taking away from your meetings? How do you invite and actively listen to all the voices in the room? How do you showcase visible markers of progress?
Learn how recording meetings in an interactive, graphic way can help you achieve these goals, skyrocket engagement, and activate participants.
Do you use metaphors and specific phrases to communicate your organization's work or vision and assume everyone understands them? Can people in your teams and organization build upon them and ensure the stories you are telling are relevant? Are you interested in encouraging your people to show how they are making sense of the work being done in your organization or group?
Learn how graphic displays can hold contradictory ideas in tension in ways that are far more neutral and approachable than when they are spoken. Also learn how visuals integrate individual sense-making with overall interconnections.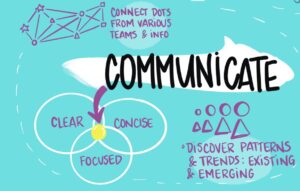 Envision
Do you and your teams share the same vision? Do they clearly understand what is needed to achieve the next step or goal? Do you want your groups to think bigger? To be able to connect the dots from various teams and sources of information? To compare and contrast, to discover not only existing patterns and trends, but also the emerging ones?
Learn how visualizing ideas together and co-creating can be a key to group productivity, both within groups as well as among different teams. This process is also useful for groups who rely on different messaging language, such as different vocabulary, acronyms and visible measures of success.
Impact
Do your teams and individuals have the clarity they need to move from information to action? Are they able to align their work to organizational needs creatively and productively? Are you ready to engage people emotionally and intellectually in order to drive change and create the greatest impact possible?
Learn how visual thinking can make complex ideas far more accessible, affirming, and inviting for anyone. Also learn how visuals can track and guide project progress and lead change processes.
Your brain loves visuals so when you sketch more, you think more.
Interested in "seeing" more success?
Tell us how we can help you put that power to work.
Let's bring your thoughts and words to life.